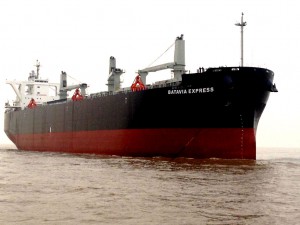 Nova Carriers manage and operate Batavia Express (2013) – the world's largest woodchips carrier with grain capacity of 4.7million cubic feet.
As of January 2015, Nova Carriers manage and operate 16 woodchips carriers in total, with grain capacity of 3.2 – 4.7 million cubic feet. It is also regularly in the market for other dry bulk ships from 10 – 50,000 DWT for voyage, trip or period charters.
Main trade routes include Asia, Australia, S. America and S. Africa.
As managing agent, Nova Carriers fix pulp shipments in box/open hatch ships and fertilizers, starch, sodium and suplhate in handysize drybulk vessels. Vessels from 8,000-24,000 DWT.
We establish long term relationship with reputable liners such as Hyundai, Kookyang, Toko, Banneret & Glorious. This creates competitive edge in helping our customers for better rate management.